A central aspect of our work improving health in rural Guatemala is prevention.
That means not only providing access to life-saving screenings, but also offering culturally relevant education and follow-up care so that patients have the information and ongoing support they need to respond to health concerns that otherwise can be frightening and overwhelming.
Confusion and worry kept Doña Mayra from receiving treatment for cervical cancer for years before we encountered her at a community information session. Doña Mayra, a weaver and mother of five, had her first test for cervical cancer, a Pap test, as part of a government program that provided financial support for her children. She was ashamed and afraid to undergo the test and did not understand its purpose, but it was required for participation in the program. Weeks later, she learned that her test showed potentially cancerous cells. But she felt fine and did not believe there was reason for concern.
Eventually, she consulted a private doctor, who confirmed the results and recommended surgery. She was still doubtful and uncertain about the test and its meaning. In the meantime, she became pregnant and the option of surgery was off the table.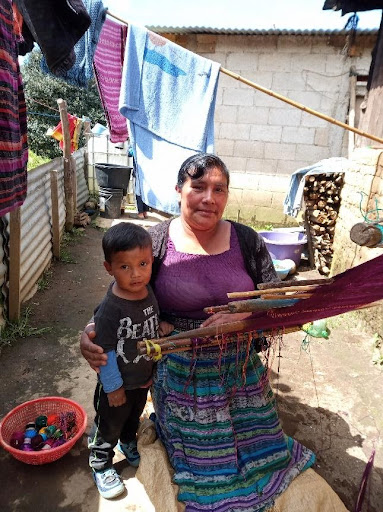 After her son's birth, Doña Mayra tested negative for cancerous cells, and she concluded the earlier tests were inaccurate. But then abdominal and back pain motivated her to attend a Maya Health | Wuqu' Kawoq information session on cervical cancer and HPV, the virus that causes it. She was tested again and her results showed that she had cancer and urgently needed surgery to keep it from progressing.
Afraid of the process and worried about her children, she was still reluctant to undergo surgery. But the Wuqu' Kawoq team connected her with a surgery center and provided support and encouragement throughout the process.
Now, several months post surgery, Doña Mayra has recovered. She is back to weaving and caring for her children and she's encouraging the women in her family and community to undergo screening so they can detect problems earlier when they are easier and less frightening to treat.
Although cervical cancer can be successfully treated when it is detected early, it remains one of the leading causes of cancer deaths among women in Guatemala. We're working to change that reality by focusing on prevention.