We are a proud recipient of New York Times columnist and two-time Pulitzer Prize winner Nicholas Kristof's 2019 Holiday Impact Prize for our work preventing and treating cervical cancer.
Early Detection and Treatment
Cervical cancer, which can be prevented and effectively treated with early detection, remains a leading cancer killer among Guatemalan women.
Since 2014, we have been pioneering effective screening and treatment among women in rural Guatemala. Our efforts were featured in the 2019 Holiday Impact Prize presented by Nicholas Kristof of the New York Times.
With the funds raised through the Prize, we have been able to expand our work in cervical cancer detection and prevention, including building a new laboratory to support more accurate HPV-based screening. We have also equipped and trained nurses to provide thermocoagulation in rural communities and homes, sparing women a stressful and expensive trip to a city hospital.
When women require more advanced hospital treatment, our care navigators accompany them to provide care coordination, advocacy, translation and support. 
Our approach to cervical cancer focuses on:
Culturally and linguistically appropriate patient education
Regular preventative screening
Timely follow-up and treatment
Care navigator support for advanced treatment
"Diseases are for people who have money, and I don't have any money." - Doña Mayra, diagnosed with cervical cancer at age 59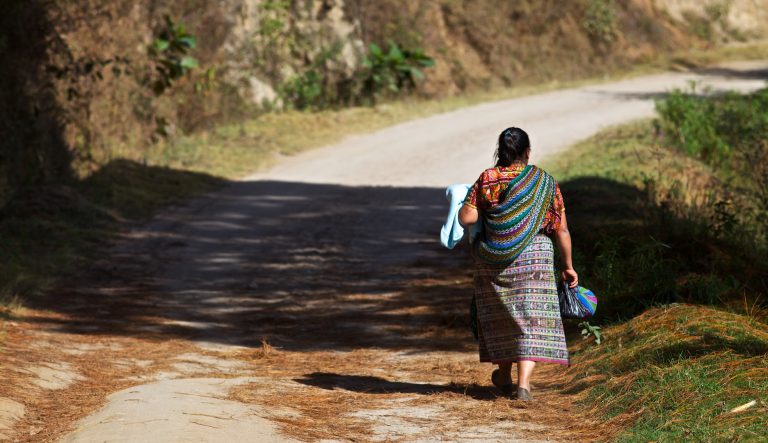 Similar to Mayra, thousands of Mayan women face barriers that make care in the public system inaccessible. In developed nations like the US, lives lost to cervical cancer are rare thanks to education and access to effective screening and treatment. Over 90% of the deaths from cervical cancer occur in low- and middle-income countries like Guatemala, where screening and treatment are difficult to access and too expensive. 
Thanks to generous donations, we are able to provide essential and complex healthcare for indigenous Mayan women.
This work is supported in part by:
Every donation supports high quality healthcare in Guatemala for some of the most vulnerable people! Thank you for being a part of our team to save lives and transform communities. We can't do this without you!