An essential element in our work is empowering indigenous health workers, who understand our patients' languages and cultures and can relate to their experiences.
A wonderful example is our partnership with Mayan midwives. Most Mayan women choose to give birth at home with traditional midwives because of the discrimination, distance, cost, and other barriers they face accessing care at public hospitals. Our
Maternal Mobile Health Program
equips midwives with the tools and supports they need to identify and address problems and avoid maternal and neonatal deaths.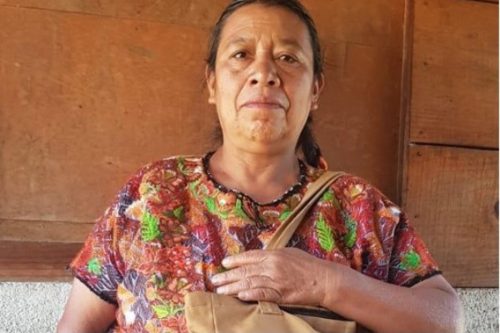 Doña Marina, mother of 12 and a midwife for 40 years, is one of the women who works with us in the Tecpán region. She was devastated when a mother in her care died nine days after giving birth. When the mother began experiencing vomiting, diarrhea, and difficulty breathing, Doña Marina tried to convince her family to seek hospital care, but they insisted on working only with a healer in their home. The mother died, leaving two orphaned girls.
For months, Doña Marina mourned the death, wondering what she could have done to convince the family to allow the patient to go to the hospital.
Over that time, members of our Maternal Health team visited with her regularly to provide support and talk about how to avoid similar tragedies.
"I was very afraid to use the equipment and the telephone that Wuqu' Kawoq had given me, but little by little I began to recognize that this helped my work," she recalled. "I can hear the baby's heart, I can see the blood pressure. I have more strength because I know that there is a team receiving the information and supporting my work with my patients that answers my calls regardless of the hour."
Doña Marina now has more confidence to make the case to families when advanced medical care is required. "I have more courage to point out the dangers to the patients and their families," she said.
The support also has improved her relationship with the nurses and doctors in the hospitals that receive her cases. "Hospitals say that midwives send patients too late, in very bad condition. Wuqu' Kawoq gives us the support to make referrals on time. Thank you, thank you to all the people who make our work valued, dignified and recognizable. I am proud of the work I am doing. Everyone judges us, but Wuqu' Kawoq does not."