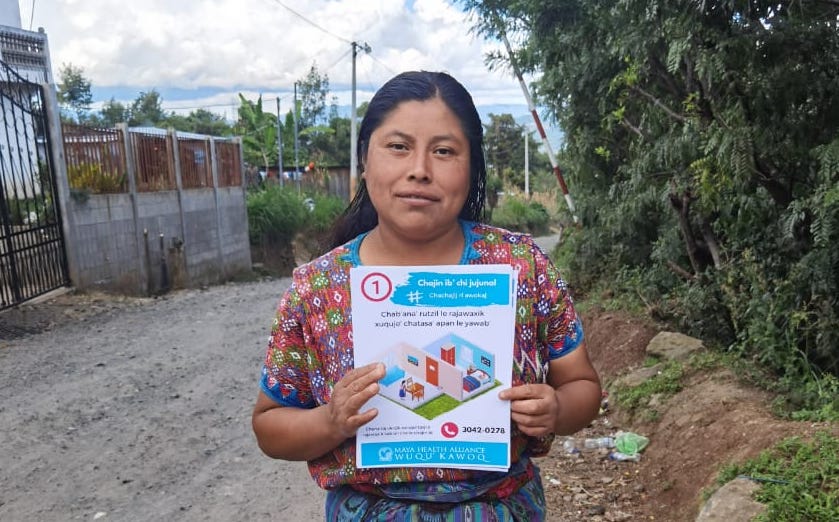 Around the world, people who speak indigenous languages have worse health outcomes.
This is especially true in Guatemala, where half of the population speaks one of 22 Mayan languages, but most health care is delivered in Spanish. We believe that everyone should have access to quality health care in their own language; this commitment is at the core of all that we do.
During the Covid pandemic, we are developing dozens of video, radio, and social media educational messages about Covid and vaccines in the Mayan languages of K'iche, Tz'utujil, Kaqchikel, Mam, Q'eqchi, Q'anjob'al and Ixil. These messages, which cover everything from how to quarantine in close quarters to vaccine safety, are reaching millions of people daily.
Our staff also take every opportunity to offer information one-on-one. At left is a video of one of our community health workers speaking about Covid prevention in K'iche with Doña Apolonia, a jocote farmer who lives in the community of Paquip, Chimaltenango. Following the conversation, Doña Apolonia decided to start using a mask, and she shared her new understanding of Covid prevention with a friend using a K'iche handout that we provided.
Providing reliable health information from trusted sources in Mayan languages is truly life saving.